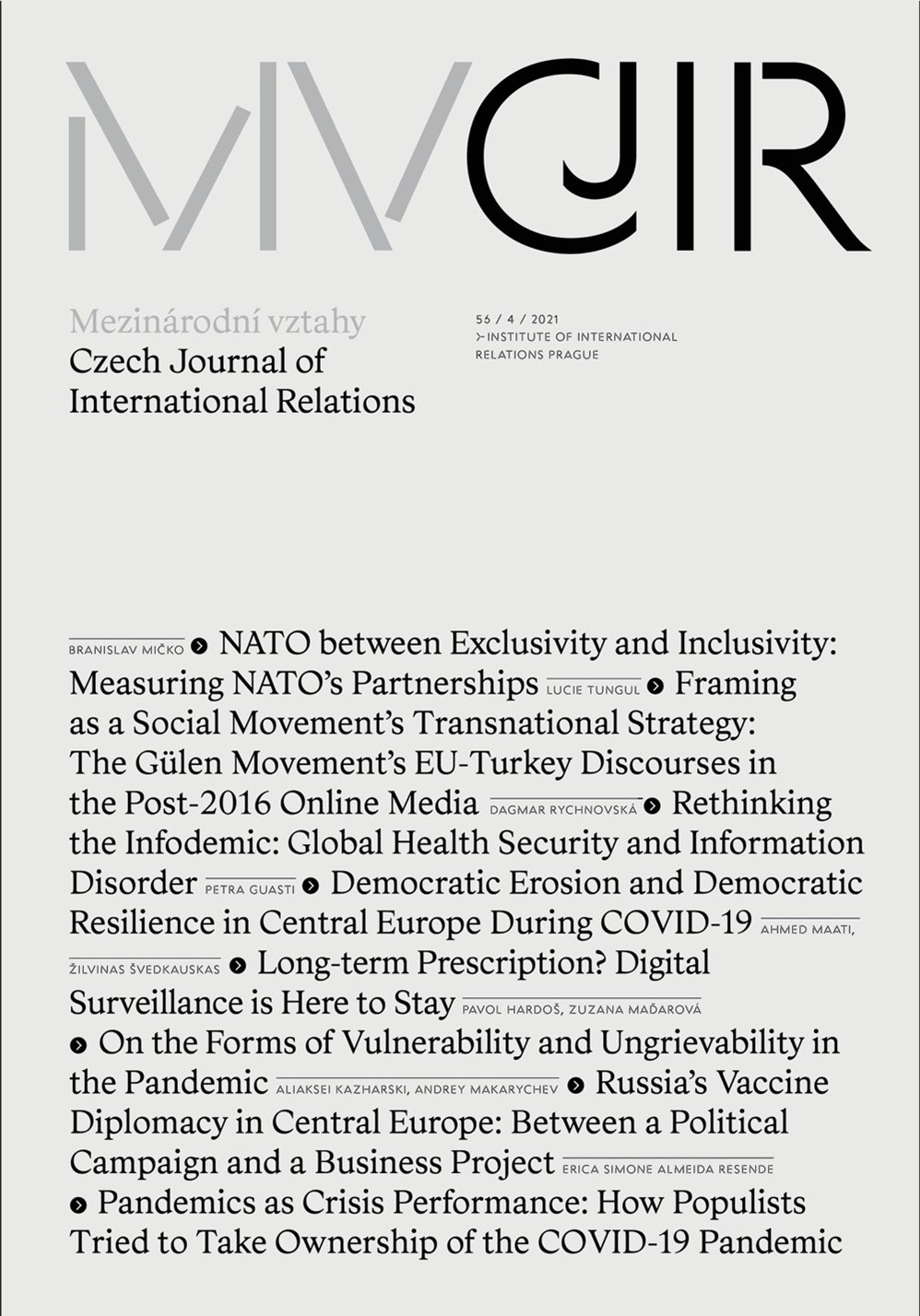 Abstract
The discourse on the infodemic constructs the combination of the
pandemic and disinformation as a new source of insecurity on a global
scale. How can we make sense – analytically and politically– of this newly
politicized nexus of public health, information management, and global
security? This article proposes approaching the phenomenon of the
infodemic as an intersecting securitization of information disorder and
health governance. Specifically, it argues that there are two distinct frames
of security mobilized in the context of infodemic governance: information
as a disease and information as a weapon. Drawing on literatures on global
health and the emerging research on disinformation, the paper situates the
two framings of the infodemic in broader discourses on the medicalization
of security, and securitization of information disorder, respectively. The
article critically reflects on each framing and offers some preliminary
thoughts on how to approach the entanglements of health, security, and
information disorder in contemporary global politics.
Keywords
infodemic, disinformation, vaccine diplomacy, global health, security, covid-19
---
Author Biography
Dagmar Rychnovská
Dagmar Rychnovská is a Lecturer in Global Insecurities at the Department
of International Relations, the University of Sussex. She holds a Ph.D. in
International Relations from Charles University in Prague and worked as a
Marie Skłodowska-Curie Fellow at the Institute for Advanced Studies Vienna
and as a lecturer at Charles University and Metropolitan University Prague.
Her research explores the entanglements of science, technology, and
security, especially in the areas of global health governance and biosecurity.
Her work has been published in Security Dialogue, Social Studies of Science,
Geoforum, Science and Engineering Ethics and other journals.